Moon River Cabins
https://www.moonrivercabins.com/
https://www.facebook.com/Moon-River-Cabins-349835375118745/

Relax and lodge in comfort overlooking the Mississippi River. The cabins sit on the natural embankment of the river and are in town just off the Great River Road, Highway 52 at the base of the Bellevue State Park. Within walking distance is the Bellevue River Walk, the State Park Butterfly Garden and fishing. Stay at the cabins, relax and roast marshmallows over the campfire and grill your favorite burger. Boats are welcome! There is ample parking on-site and adjacent to us is a public boat launch. You may leave your boat docked for an additional tariff, call for details. Pet friendly, docking access, river views, located in town, fishing, Bellevue State Park and restaurants nearby.
Riverview RV Park & Vacation Rentals
https://riverview-vacations.hospitable.rentals/?fbclid=IwAR126-4fa3rHuFSOK0uJUX9G9VkoML7y6ZkJBh6BrGyJEiltcBnbheA5VvI
https://www.airbnb.com/s/Bellevue-IA
https://www.facebook.com/RVBellevue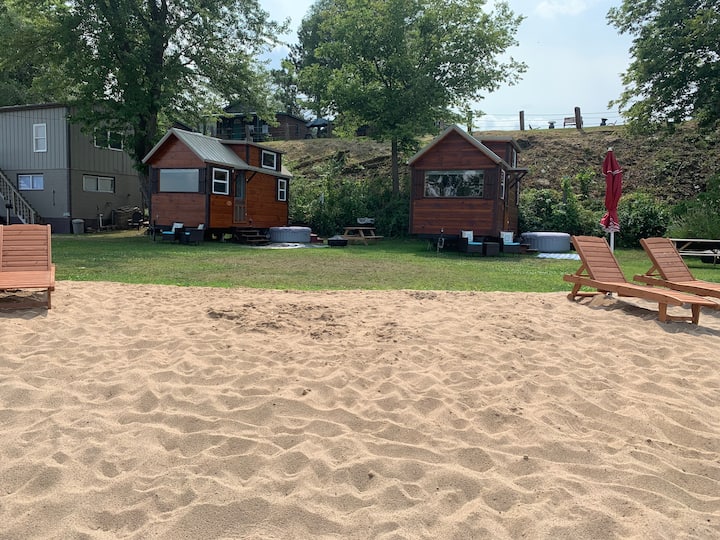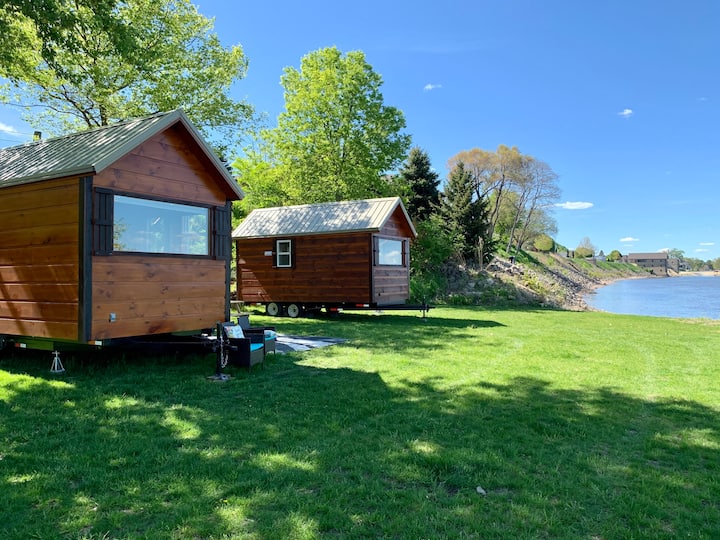 Dan and his wife Annie live in Bellevue Iowa along the Mississippi River. They are the owners and operators of a 40 unit seasonal campground as well as a variety of unique vacation rentals along the River in Bellevue. They are also glad to be able to share their Island Getaway in Puerto Rico, which has been their favorite vacation spot for over 10 years. Dan has worked in the hospitality and customer service industry for over 20 years and Annie has worked in healthcare for that same amount of time. They look forward to having you as their guests!

Whispering Meadows
https://whisperingmeadowsresortia.com/
https://www.facebook.com/search/top?q=whispering%20meadows%20resort%20%26%20river%20ridge%20atv%20trails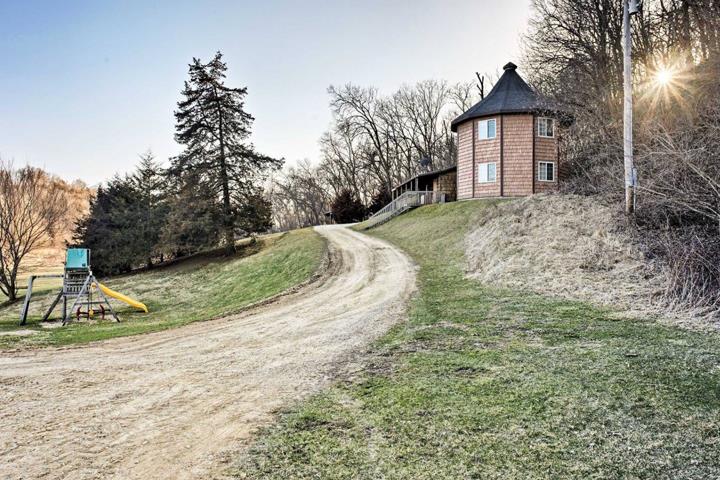 Whispering Meadows Resort & River Ridge ATV Trails, in Spragueville, IA, is the area's premier resort serving Clinton, Jackson, Carroll, Cedar, Jones and Dubuque counties since 1998. Set on 200 wooded acres, this rustic resort is 8.2 miles from the Richardson Timber Preserve and 18.5 miles from Maquoketa Caves State Park. Also located 1 hour from Sundown Ski Lodge in Dubuque County and Chestnut Ski Lodge near Galena, IL. Homey cottages feature kitchenettes, fireplaces, whirlpool tubs, BBQ grills, TVs and DVD players. Amenities include a fishing pond and a 6-hole golf course, plus air-conditioning. Experience a weekend away at our resort enjoying our scenic roads trails with your ATVs & Side By Sides.